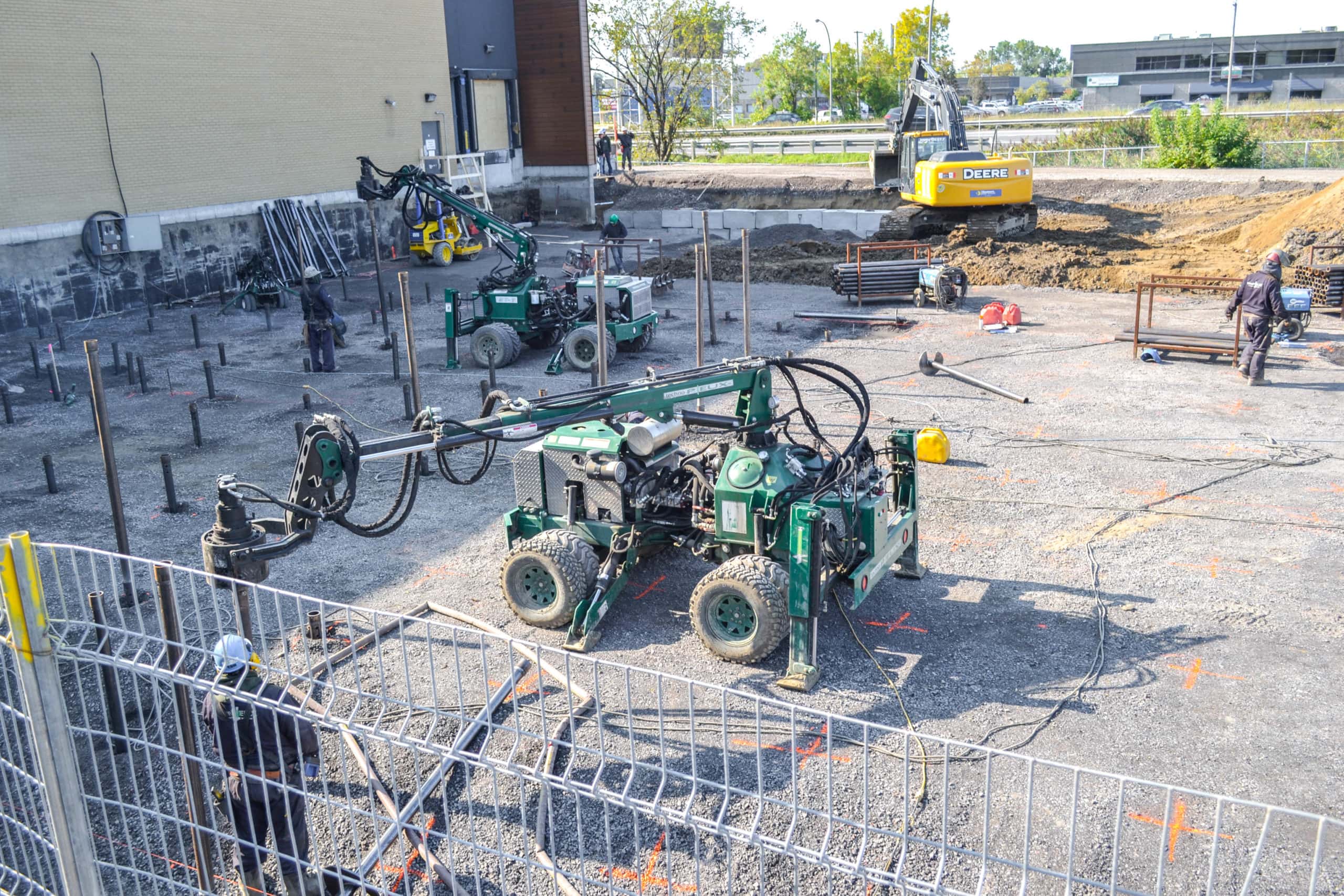 In September 2014, Techno Metal Post Quebec undertook its largest project to date, clearly demonstrating that the use of helical piles isn't limited to housing projects. Over the last year, in fact, Techno Metal Post has registered an increase in orders coming from the commercial and industrial sectors.
No less than 522 P3 HD piles (each with a maximum load capacity of 225 kN) were required to support the 14-inch (355 mm) thick reinforced concrete foundation used to expand the Atrium Innovation building. The piles were screwed into a highly-compacted bed of gravel and sand at an average depth of 27 feet (8.5 meters).
These construction efforts caught the attention of local media. Télémag Québec documented the process in a video coverage that explains the different stages involved in a project of this magnitude. Despite the scope of the project, construction work was completed within a week and involved a mere 6 Techno Metal Post employees.