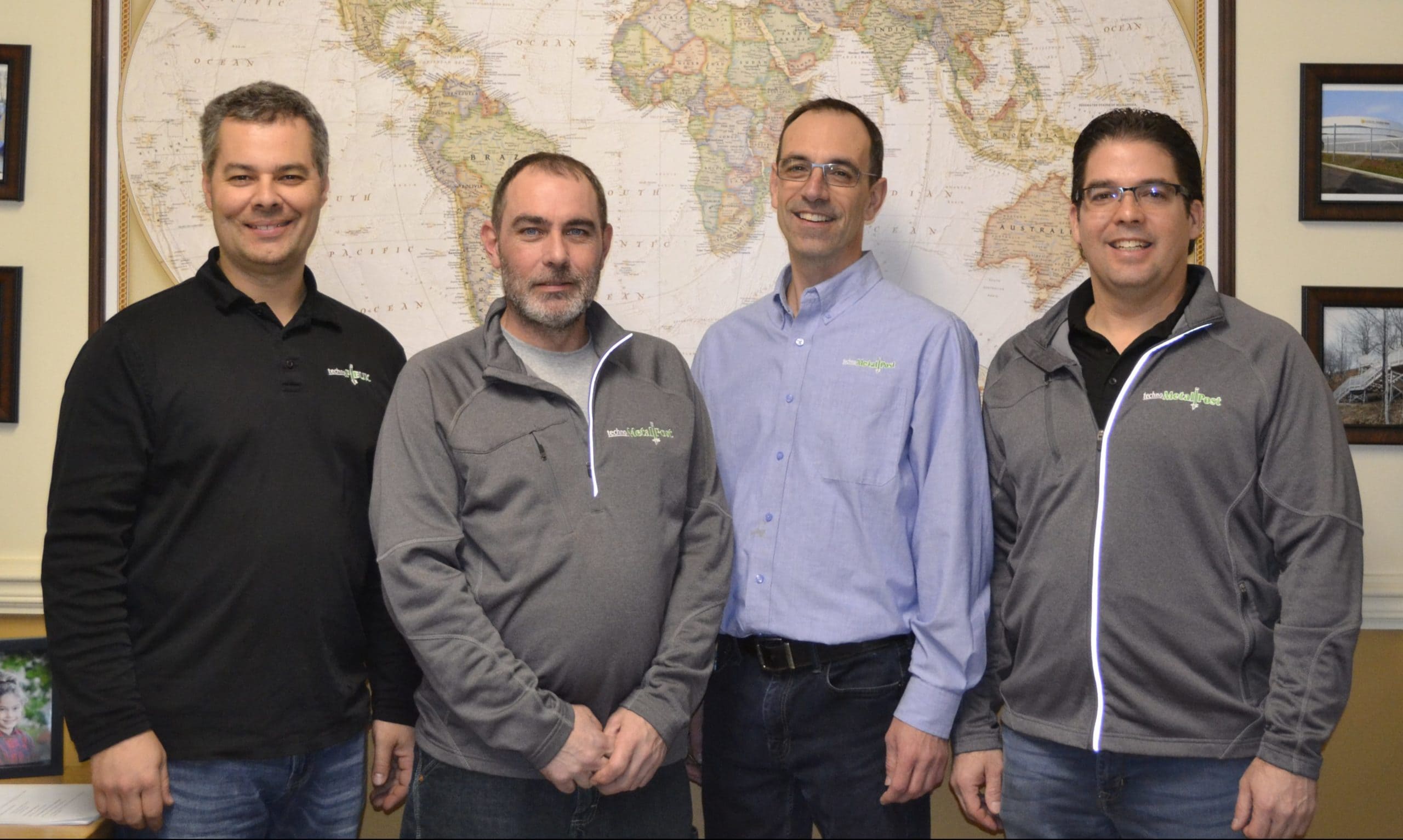 Mark Gannon is one of the newest dealers to join our Techno Metal Post family in February 2018. Mark grew up in New Jersey and has 25 years of experience in construction and carpentry. He's also ventured out into other areas of business, including being an owner-operator of a bakery bread route, and a manager of a privately-owned retail beer distributor.
Greg DiBernardo's article, "Helical Pile Deck Foundations" (Professional Deck Builder, May-June, 2012) was Mark's first encounter with Techno Metal Post. When he saw a deck being built with helical piers (piles), he immediately realized, "I need to get into this. This is the right fit. The way to go." Then a deck project for some friends came along, and he was looking for an alternative "because I was not going to dig!" So, he found a Techno Metal Post dealer in New Jersey who installed the helical piles. Mark says he was totally amazed by the process and his clients were happy. One year later, while re-doing his own deck, he knew the only way to do it was to use Techno Metal Post. He watched the installer put in the piles on his own, in only two hours. Immediately after, Mark called him to inquire about getting his own Techno Metal Post dealership. "And the rest is history."
Mark is excited to start implementing the knowledge and skills he's learned during his training week at Techno Metal Post head office in Quebec, Canada. He is looking forward to learning more about what this product will do. "This has been a two-year process. I always knew I needed something different to separate me from the other contractors. I see a niche in TMP, so I am going for it." He wants to build a business that will sustain itself and that he hopes to eventually pass on.
Nadine, Mark's wife, will also be closely involved in their new dealership. When she is not busy working as a flight attendant, she is a wedding and portrait photographer. And if those things don't keep her busy enough, she is currently working toward her FAA licence for drones. Nadine will be putting her artistic, and soon-to-be drone talents to use photographing their dealership's projects and incorporating aerial images into their new business.
Mark says he can't get enough of the outdoors. He and Nadine love to kayak, camp, and hike. As well, they enjoy being with friends, playing music (Mark is a drummer!), and spending time with his white German Shepard, Bud. He welcomes the challenge of bringing Techno Metal Post technology to his region; to showing people something new; and to educating others about it. "This, and the support of my wife, is what it's all about."