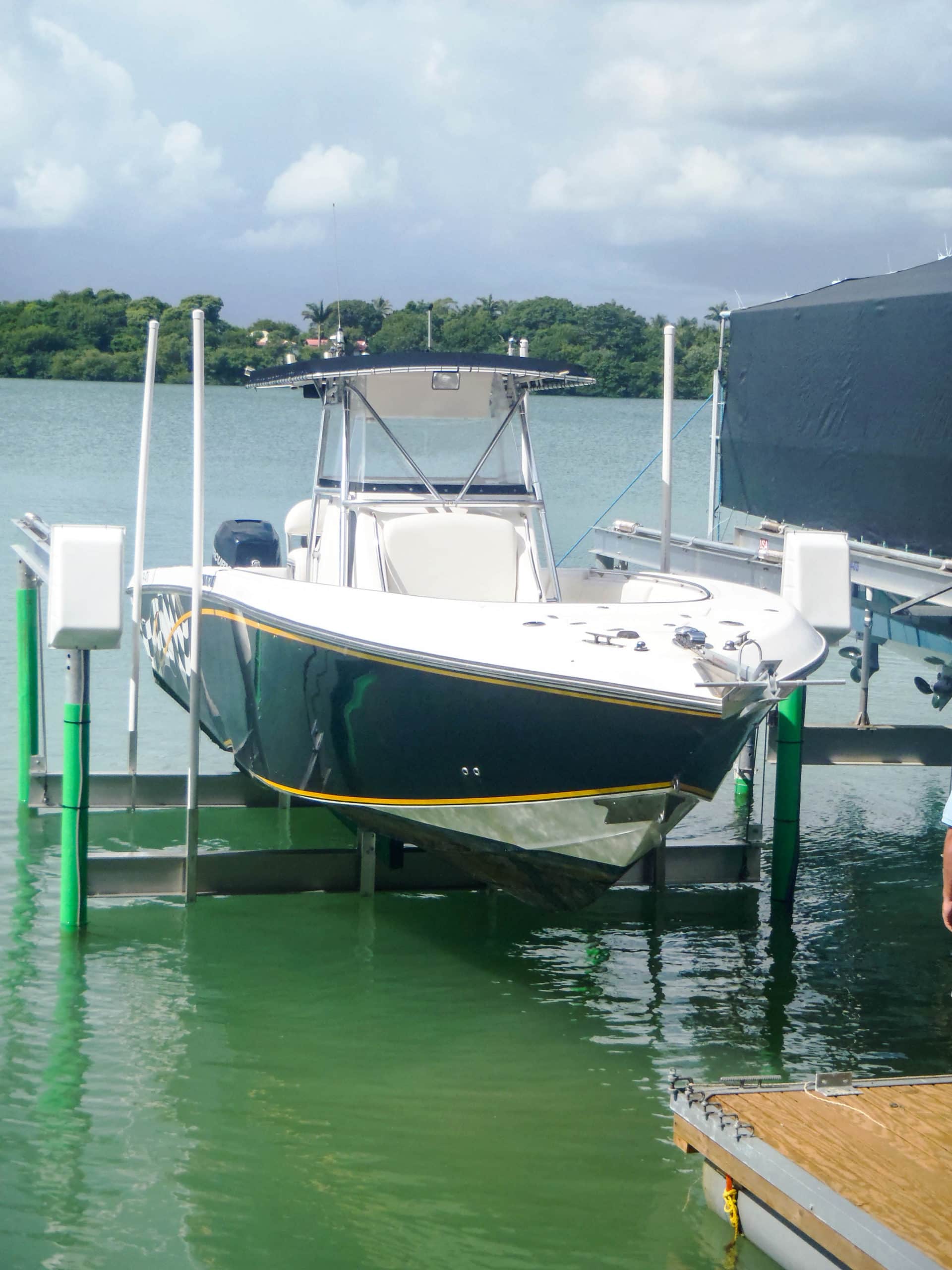 Techno Metal Post has achieved one for the books by producing an elevator for pleasure craft on four P5!
This is a facility used for cleaning and doing maintenance work on pleasure craft in the Caribbean. The "boat lift" is designed to raise boats weighing up to 11 tons (24,000 lbs).
The P5 are 8 meters long (24 feet) in total, with 2 meters (6 feet) anchored into good quality soil. Over this soil, the Techno Metal Post make it possible to go through 2 meters of more or less boggy seabed without creating any significant agitation, with no earth displacement and without harming marine fauna since the installation procedure is done by simple rotation and without any negative impact. Water depth is 2 meters and the part which is above water level also measures 2 meters.
All Techno Metal Post are protected against rusting by a 610 g/m2 galvanized layer and by anode protection for the submerged and buried sections.
The project is installed in one of the Baie-Mahault marinas in Guadeloupe (French West Indies).